With an Acton removal on the way, it makes sense to give Removals Acton W3 a call!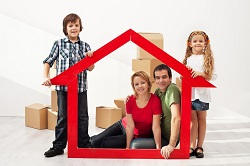 There's plenty of ways to handle an Acton removal. You could take the old fashioned approach and hire a removal company, or you could bite the bullet and do everything yourself – and hire yourself a W12 moving van. Either way, it makes sense to do everything properly, so why not hire the best? Here at Removals Acton we can offer you everything you'll need for your Acton move; storage, man and van services, van hire, you name it. There's lots of different ways to approach a move, as has been mentioned, but as long as you start things off the right way, they're just different routes to the same goal. With our help, we'll make sure your move takes the right route. To start the ball rolling, give us a call on 020 3318 5809.
Our W3 removal company is one of the best in the business. We'll provide you with a highly trained and fully professional team of staff, who will not only take all of the hard work off your hands, but will do so with a smile and a can-do attitude. We understand that moves can be a stressful process, especially if they're impromptu. So we promise to take all of the steps necessary to help take the stress off your shoulders. Our Acton movers won't just take on all of the moving jobs, like the furniture removals and van loading, but they'll do it well. Everything will get done in a timely manner, and everything will be left in one piece. Though, on the off chance, we offer full insurance cover in the unlikely event that anything gets broken. Our W3 movers are just a phone call away, and that number again is; 020 3318 5809.
For those who want to take a different moving approach, there's our W12 van hiring services. We offer a vast range of vans for you to choose from, dozens of different makes and models that are all suited to different moves and for different drivers. Don't worry though, our helpful staff will advise which cargo carrier is best suited for you, and they're all properly maintained and checked. Give us a call on 020 3318 5809. We guarantee absolute reliability from the first time you turn the key to the last.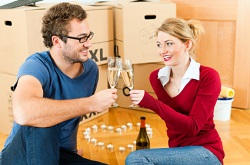 And finally, to complete our extensive range of moving services, there's the self storage facilities. The best thing about self storage is that it's flexible. There are many different sizes and shapes, so if you've got something to store, you're bound to find some use for one of our units. We've got locker sized ones for trinkets and documents, as well as garages and shipping container sized units for heavier goods like gardening equipment and vehicles. All of our storage lots are heavily secured too. They're locked down at night, and have twenty four hour CCTV surveillance as well as security guards. They're properly suited for movers and non movers, with ample facilities for both. Give us a call on 020 3318 5809, and see how useful they can be for you.
So, there you have it. It doesn't matter what kinds of moving services you require Removals Acton can set you up. We're not only the best value service provider in the area, but also the most professional. Every kind of removal in the W12 or the W3 area will find value in what we do; family moves, office moves, student removals, and so on. All you have to do is give us a call on 020 3318 5809.
Save
Save
Save