Acton Man with a Van: the clever money's moving choice for W3 removals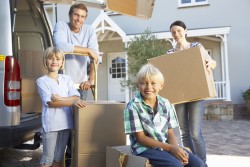 There are two main things that are usually associated with moving; stress and hard work. This, unfortunately is what comes up when someone mentions the moving process, but you can hardly blame them. There is lots of planning to get done for a start. And there's all of the logistics in addition to the manual labour. There's a lot to get done, but as hard as moving may seem, you don't need to go it alone. Here at Removals Acton we can supply moving assistance in the form of an Acton man with van service. No longer will you have to hire your own transport and co-ordinate its trip there and back. All you have to do is call us on 020 3318 5809, and you can put such arduous tasks in the hands of professionals.
Any moving stresses and worries will soon melt away with our W12 man with a van services on board. With their friendly and can-do attitude, they will make quick work of everything. From your heavy appliances, to your small trinket boxes, everything will be lifted, loaded and transported with minimum fuss and zero mess. Our Acton removal staff will also take care of flat packed furniture. They'll take it apart and rebuild it at your new place, if you've not already done so yourself.
Not only will everything be moved, you can guarantee it'll be moved well. As with all of the services in our range, our W3 man with a van services tailor their moving style to your specific requirements. If you have any requirements that you feel may be out of the ordinary, just specify it when you call us on 020 3318 5809, and we'll send a team that's right for the job. From the right van size to the right composition of movers, you can be sure that your move will run on time and to your exact specifications.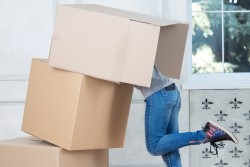 Your removal will definitely benefit from one of our moving packages, but if you're worrying about not being able to stretch your budget to accommodate, then you have no reason to. Our prices are not as high as the quality of service we provide, not by a long way. At Removals Acton we're all about keeping high quality removal help within reach of everyone who needs it, and our W3 man and van services are no exception. Give us a call on 020 3318 5809, and see just how affordable our rates can be. You will not regret it.
Removals get a needlessly bad reputation. The common response to removals is; stress, stress and more stress. But that definitely shouldn't be the case. Removals should be about starting fresh, clearing out the clutter, and opening up a new chapter in one's life. But it's easy to forget all of that when you're faced with all of the tasks that removals tend to throw at you. Our removal services are just one call away, and that number again is 020 3318 5809. With our W12 man with a van services on board, you will have the free time and energy to realise the good parts, rather than be bogged down by the bad.
Save
Save